Welcome 
PANGEA is a network of African, European and American researchers identifying individual and population-level factors that drive HIV transmission in Sub-Saharan Africa by using viral genetics and epidemiology
Mapping HIV Prevalence in Sub-Saharan Africa between 2000 and 2017  by Laura Dwyer-Lindgren et al., in Nature, Vol 570; 2019. Licensed under CC BY 4.0
EXPLORE PANGEA DATA
You can find information about our PANGEA cohorts, the meta data we hold and interactive plots of demographic, clinical and sequence quality data her
POPart factsheet

The factsheet is conveying results from the study Demographic characteristics of sources of HIV-1 transmission in Zambia in the era of test and treat, that showed that men between the ages of 25 and 40 years account for a disproportionate fraction of HIV transmission. It is a suggestion of how PANGEA can assist sites and PIs with disseminating PANGEA phylogenetic results to country MoHs and other stakeholders.
Factsheet conveying results from the PopART study
DID YOU KNOW THAT...
There is a PANGEA Slack channel for consortium members? You can find recordings and presentation from the previous consortium meeting in Uganda and much more. 
Contact Louise Karlsson at louise.karlsson@ndm.ox.ac.uk for more information.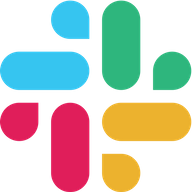 NEWS
17 November 2023
Call for applications to establish networks of epidemic and pandemic sciences research excellence across Africa
The Pandemic Sciences Institute (PSI) at the University of Oxford, the Science for Africa Foundation, and the Mastercard Foundation have released a call for applications to establish networks of epidemic and pandemic sciences research excellence across Africa.      
The Epidemic Science Leadership and Innovation Networks (EPSILONs) aim to nurture and promote world-class epidemic and pandemic sciences research and innovation in Africa.  
The networks will be led by an outstanding African investigator based at an African research institution and will bring together multiple organisations in a consortium for up to six years. Each consortium will be awarded core funding of up to USD $4 million.  
13 November 2023

Rakai Goes Green!
Congrats on the green initiative! Rakai is the first solar-powered research institute in Africa.
In Uganda, where power reliability is a challenge, these panels offer a sustainable and cost-effective solution, steering clear of costly generators.
6 October 2023

Congratulations to Aimé Bienfait Igiraneza on his paper:
Learning patterns of HIV-1 co-resistance to broadly neutralizing antibodies with reduced subtype bias using multi-task learning


4 October 2023

What drives people living with HIV migrate to fishing communities? Find out in Sarah Nakamanya's new paper Understanding the drivers of preferential migration of people living with HIV to fishing communities of Lake Victoria in Uganda


30 September 2023



Sikhulile Moy and colleagues at Botswana Harvard AIDS Institute Partnership have received the Presidential Order of Honor & Presidential Order of Meritorious Service. Huge congratulations!


7 July 2023
Meeting in Geneva
A meeting between PANGEA representatives and policy makers will take place in Geneva in October 2023. Many PANGEA studies have yield policy-relevant results, it is time to disseminate the findings so that policy makers take them into account.


19 May 2023
Pangea Consortium meeting in Uganda 
A brief account of the annual meeting of the PANGEA consortium in the Entebbe, Uganda in October 2022.



1 December 2022
Congratulations to Sikhulile Moyo and Tulio de Oliveira for winning the German Africa Prize!