Welcome 
PANGEA is a network of African, European and American researchers identifying individual and population-level factors that drive HIV transmission in Sub-Saharan Africa by using viral genetics and epidemiology
Mapping HIV Prevalence in Sub-Saharan Africa between 2000 and 2017  by Laura Dwyer-Lindgren et al., in Nature, Vol 570; 2019. Licensed under CC BY 4.0
EXPLORE PANGEA DATA
You can find information about our PANGEA cohorts, the meta data we hold and interactive plots of demographic, clinical and sequence quality data her
DID YOU KNOW THAT...
There is a PANGEA Slack channel for consortium members? You can find recordings and presentation from the previous consortium meeting in Uganda and much more. 
Contact Louise Karlsson at louise.karlsson@ndm.ox.ac.uk for more information.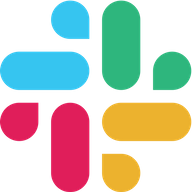 NEWS
Factsheet conveying results from the PopART study
Soon we will be ready to publish the very first factsheet. The factsheet is conveying results from the study Demographic characteristics of sources of HIV-1 transmission in Zambia in the era of test and treat, that showed that men between the ages of 25 and 40 years account for a disproportionate fraction of HIV transmission. It is a suggestion of how PANGEA can assist sites and PIs with disseminating PANGEA phylogenetic results to country MoHs and other stakeholders.
7 July 2023
Meeting in Geneva
A meeting between PANGEA representatives and policy makers will take place in Geneva in October 2023. Many PANGEA studies have yield policy-relevant results, it is time to disseminate the findings so that policy makers take them into account.
19 May 2023
Pangea Consortium meeting in Uganda 
A brief account of the annual meeting of the PANGEA consortium in the Entebbe, Uganda in October 2022.
1 December 2022
Congratulations to Sikhulile Moyo and Tulio de Oliveira for winning the German Africa Prize!

Read more

26 October 2022